Scholarship Application Instructions
Read the general award criteria and eligibility information below.
Create a login and sign in to the scholarship website: northland.awardspring.com.
Complete the online application in its entirety. You will not be able to submit the application unless you complete all required fields.
General Award Criteria / Eligibility:
Students currently enrolled in the Post Secondary Enrollment Options (PSEO) program for the academic year are NOT eligible.
To be considered a full-time student, you must carry 12 or more credits from Northland's Thief River Falls or East Grand Forks campuses. Credits from other institutions will not be considered.
Scholarships are not transferable to any other campus or institution.
All scholarships, including scholarships awarded by organizations other than NCTC Foundation, must be considered in a student's financial aid package. Scholarship funds will not reduce PELL or MN State Grant eligibility, but may reduce other types of funding, such as loans or work programs.
Selection is made by evaluation of many different criteria, and may include commitment to field of study, service to others (extracurricular activities, work experience, etc.), academic achievement, and application effort.
All COMPLETED APPLICATIONS will receive appropriate award notification by email from the NCTC Foundation office.
All recipients must be enrolled for the semester to receive their scholarship.
Any changes to your enrollment status may affect your eligibility and may result in a previously awarded scholarship being rescinded.
All recipients will be honored at the scholarship ceremony. Email correspondence of ceremony logistics will be sent to scholarship recipients. It is expected that scholarship recipients attend the ceremony.
Decisions of the NCTC Foundation Scholarship Committee are final.
Scholarship availability and award amounts are subject to change based upon contributions and funds available.
NCTC Foundation scholarships are paid through Northland's business office. Any outstanding debt to Northland will be deducted from the scholarship award and listed on a proper statement. Any remaining amount will be issued to you in the form of a check or direct deposit, if applicable, from Northland's business office when fall financial aid is disbursed.
If you have any questions about the scholarship application or specific scholarships, please call the NCTC Foundation office at 218.683.8616 or 1.800.959.6282 Ext. 8616.
Please go to the website below to apply. Thank you.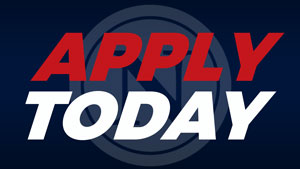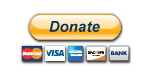 Northland Community & Technical College Foundation is a registered 501(C)(3) Non-Profit Corporation in the State of Minnesota. Creating opportunities to invest in the educational experience of Northland's students.