"The way you get meaning into your life is to devote yourself to loving others,devote yourself to your community around you,and devote yourself to creating something that gives you purpose and meaning."- Mitch Albom
WHY GIVE?
One word. Significance.
Northland Community & Technical College Foundation (NCTC Foundation) invests in people. We provide the opportunity for a quality education to many promising students who otherwise could not afford to attend. We supply grants to Northland Community & Technical College (Northland) programs, enabling them to remain current in equipment and technology. We also seek to ensure that our facilities continue to meet the needs of our students and programs.
Through giving to the NCTC Foundation, you will experience a strong sense of purpose and significance. It feels good to know you are helping someone better his or her life. Your donation will also have a positive impact on our region. Graduates of Northland make important contributions to their employers and communities. By helping a student attain a quality education, you contribute to the health and strength of area businesses and communities. Your gift will make a difference.
WHAT TO GIVE.
Few things in life are as rewarding as empowering an individual to achieve success. You can take part in this success through:
Asset Contributions. Cash, stocks, bonds or real estate may be given at once or over a defined time – and may provide significant tax benefits to you.

Estate and Retirement Planning. Various plans, trusts and annuities are available to assist you in positively affecting the college while limiting your personal or corporate tax liability.

Life Insurance. Life insurance can be one of the most cost-effective ways to leave a tremendous legacy.
HOW TO GIVE.
You can leave a legacy and impact today's and tomorrow's students in several ways:
Create an Endowment. Your gift's principle is invested, and the interest earned may be used for whatever you decide, such as a scholarship or program enhancement.

Sponsor an Event. The Foundation hosts special key events each year. These events have sponsoring opportunities for individuals and businesses.

Add to the Foundation Wall. Located on the Thief River Falls campus, a prominent wall in the Gunderson Commons holds the names of many generous Foundation donors. Your name or the name of a loved one may be literally etched in history.
Please contact the Foundation office (218.683.8616) for more information on how you can invest in and enrich the lives of our students and college.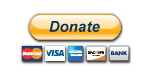 Northland Community & Technical College Foundation is a registered 501(C)(3) Non-Profit Corporation in the State of Minnesota. Creating opportunities to invest in the educational experience of Northland's students.