Are you an alum of Northland Community & Technical College (or one of its predecessors)? If so, we would love to connect with you. We are planning some exciting and fun events in the future that we think you would like to know about.
We also invite you to join our LinkedIn group. We look forward to reconnecting with you!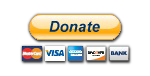 Northland Community & Technical College Foundation is a registered 501(C)(3) Non-Profit Corporation in the State of Minnesota. Our mission is to support the college by providing opportunities for contributors to invest in and enhance the educational experience of Northland students.