Apply for Fall 2016 scholarships at Northland today!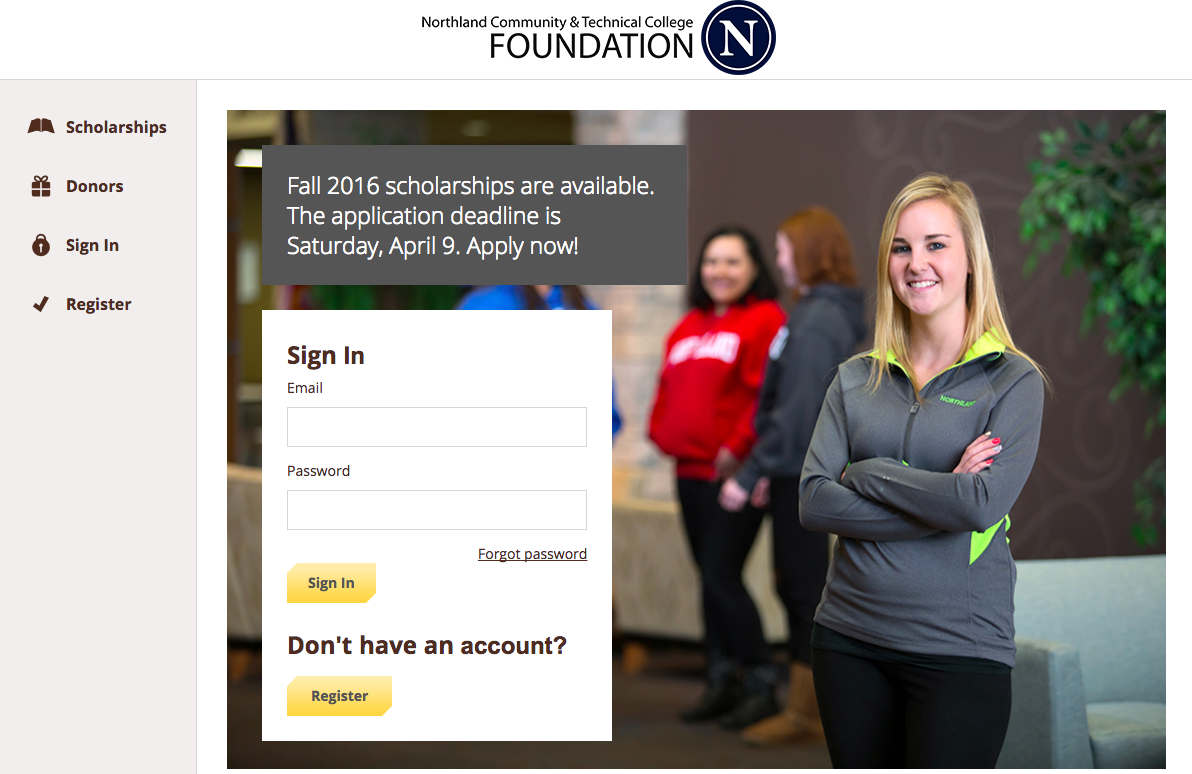 In 2015 the NCTC Foundation awarded over $150,000 in scholarships!
Thank you to all of our donors for your generous investment in the lives of Northland's students!
Share this:
Northland Community & Technical College Foundation is a registered 501(C)(3) Non-Profit Corporation in the State of Minnesota. Our mission is to support the college by providing opportunities for contributors to invest in and enhance the educational experience of Northland students.