Scholarships at Northland
Early Recruitment Scholarships are for any high school seniors coming to Northland in the fall immediately following high school graduation.
Northland Foundation Scholarships are awarded twice a year (fall semester and spring semester).  This online application will automatically qualify applicants to all scholarships they qualify for based on answers to the questions.
Workforce Development Scholarships are for Minnesota students enrolling in specific high-demand career fields.
If you have any questions about the scholarship application or specific scholarships, please call 218.793.2468.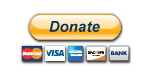 Northland Community & Technical College Foundation is a registered 501(C)(3) Non-Profit Corporation in the State of Minnesota. Creating opportunities to invest in the educational experience of Northland's students.